A unique museum.

A museum where interdisciplinarity allows us to find new methods and solutions to reach the correct relationship between man and the environment.
Positioned, not by chance, in a special location: in the historic stronghold, a church and also a castle.
A site of protection, prayer, and with a stunning view.
In partenariato con UNESCO e con il supporto del Gruppo Prada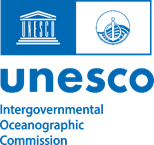 Università degli Studi di Messina

The Museum of the Sea in Milazzo is possible thanks to the collaboration of SISO Project, the Municipality of Milazzo, and the University of Messina.
MuMa was created to exhibit the skeleton of the sperm whale known as Siso. The tail flukes of this young, ten-meter-long, male were entangled in an illegal drift net in the summer of 2017 in the Aeolian Islands.
The skeleton of the sperm whale Siso was reconstructed inside the "Bastione di Santa Maria" in the ancient Castle of Milazzo, which is a popular tourist attraction.
The sperm whale, suspended by cables, appears to float in the air. The illegal drift net is positioned on its flukes and plastic items, that were found in the whale's stomach, hang from the skeleton.
The goal of MuMa is to raise awareness: the story of the sperm whale Siso instills a moment of reflection and growth for everyone, young and old.
The incredible story of Siso, the sperm whale that lived two lives
Milazzo, the second life of the sperm whale Siso in a museum.
Sorry, we couldn't find any posts. Please try a different search.
Museo del Mare di Milazzo
LOCATION:
Castello di Milazzo
Via Salita Castello 
98057, Milazzo (ME)